Michigan Certified Development Corporation (MCDC) is the leading provider of SBA 504 loans in the state of Michigan. With projects in over 90% of Michigan counties and offices throughout the state of Michigan, it is easy to see why more lenders and business owners choose the MCDC to assist them in their business expansions.
SBA 504
The SBA 504 Loan Program provides healthy small and medium-sized businesses with long-term, fixed-rate financing for the acquisition or construction of fixed assets. Projects are financed through a unique partnership that involves lenders financing 50% of project costs, MCDC covering up to 40% of project costs, and small businesses investing at least 10% of project costs.
504 Refinance Program
Looking for 504 refinancing? Check out our Eligibility and Guidelines or contact us for more information.
SBA 7(A)
The 7(a) Loan Program is SBA's primary program for helping start-ups and established small businesses, with financing guaranteed for a variety of general business purposes. The SBA does not make loans itself but rather guarantees the loans. This reduces the risk to the lender but not to the borrower, who remains obligated for the full debt, even in the event of default.
MCDC has been financing Michigan businesses for over 30 years.
MCDC has been recognized nationally as a leader in SBA 504 financing.
According to a recent economic impact study, businesses assisted by the MCDC have impacted over 10,000 jobs in Michigan and contributed over $551 MILLION DOLLARS to the Michigan economy.
MCDC can work with any bank, financing institution, or CDC lender in every county in Michigan.
MCDC has helped over 1000 small businesses access capital.
In addition to SBA 504 financing, the MCDC has been assisting financial institutions with 7(a) packaging since 2010.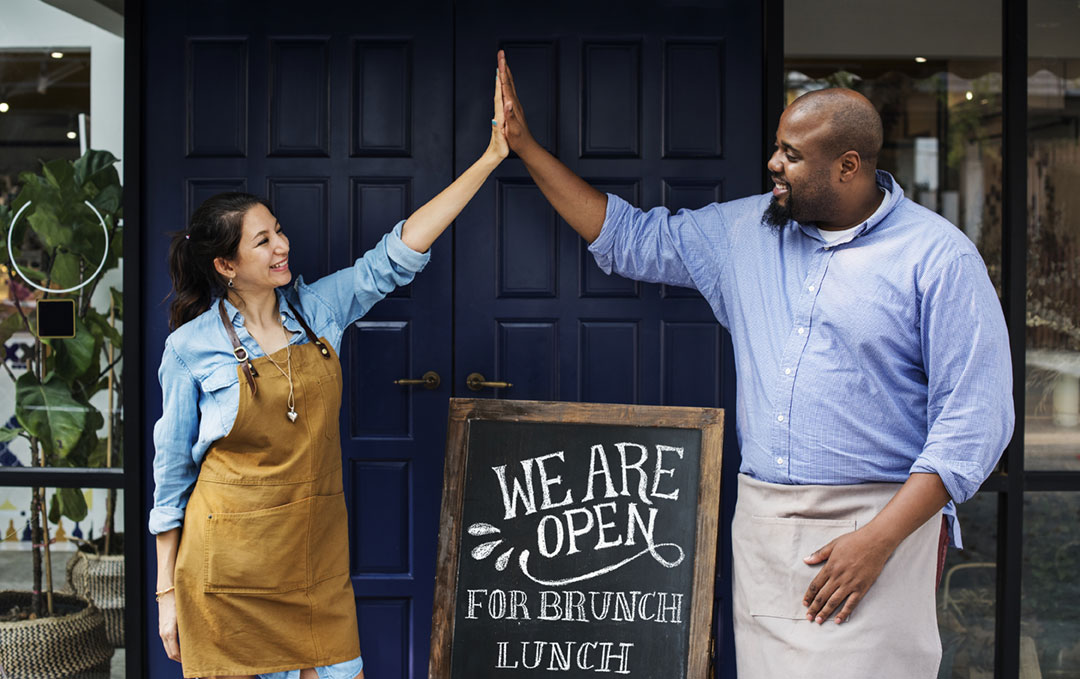 If you're looking into getting a business loan in Michigan, come to the Michigan Certified Development Corporation. We match business owners and prospective business owners with top lenders that can help you fund your project.
At the MCDC, we work with only the best and most qualified lenders, so you can be sure your loan will be processed correctly and fairly. We prefer lenders with SBA experience because they can complete the paperwork required to approve loans for business owners faster than other lenders. We trust our SBA lenders because they must meet ethical requirements and standards, and they must work under the supervision of a regulatory authority.
Applying for an SBA Loan in Michigan
When you seek SBA funding in Michigan, your first step is to fill out an eligibility form. Businesses must meet certain requirements to be eligible to apply for SBA loans, and there are dollar caps on both the SBA 504 loan and the SBA 7(a) loan.
Each of these loans comes with its own set of terms, although there is sometimes some overlap. For instance, you can use either an SBA 504 loan or an SBA 7(a) loan to buy equipment or land. However, the SBA 7(a) loan usually has higher fees and interest rates because they are generally for newer businesses. SBA 504 loans are usually for real estate, construction, and other fixed assets, while SBA 7(a) loans are more flexible and can be used for most any business expense.
If you're not sure which SBA business loan option is better for your purposes, talk to our team. We'll walk you through the process and help you understand SBA loan amortization so you can decide what is best for you and your business.
SBA Business Loans in 2021
As we emerge from the wreckage left behind by COVID-19, SBA business loans will be more important than ever. In Michigan especially, we need to get our economy back to where it was before the pandemic, and MCDC believes that SBA funding can help make that happen.
Not only are small businesses the backbone of our economy, but they are also critically important because they provide so many jobs to Michigan residents. In 2016, Michigan small businesses employed almost 2 million people — half of all jobs in the state. And even though that number is undoubtedly lower post-COVID, the key to bringing it back up is providing funding to more small businesses.
Whether you're thinking of opening your own restaurant, auto body shop, clothing boutique, hair salon, or you have another great idea for a small business, come to MCDC for help securing SBA funding. Since 1982, we have been assisting small business owners in Michigan apply for SBA loans. An aspect of small business lending that we always keep top of mind is equality, and to that end, we put a lot of effort into ensuring that our clientele is diverse.
If you have questions or would like more information about applying for an SBA loan in Michigan, don't hesitate to contact our team. We're here to help.
Ready for a Consultation?