Expert Assistance With SBA Loans in Michigan.
You bring the Passion Dream Heart & we help fund it
At Michigan Certified Development Corporation, our team is committed to building the economic base in Michigan. We work tirelessly at making dreams come true, one small business at a time!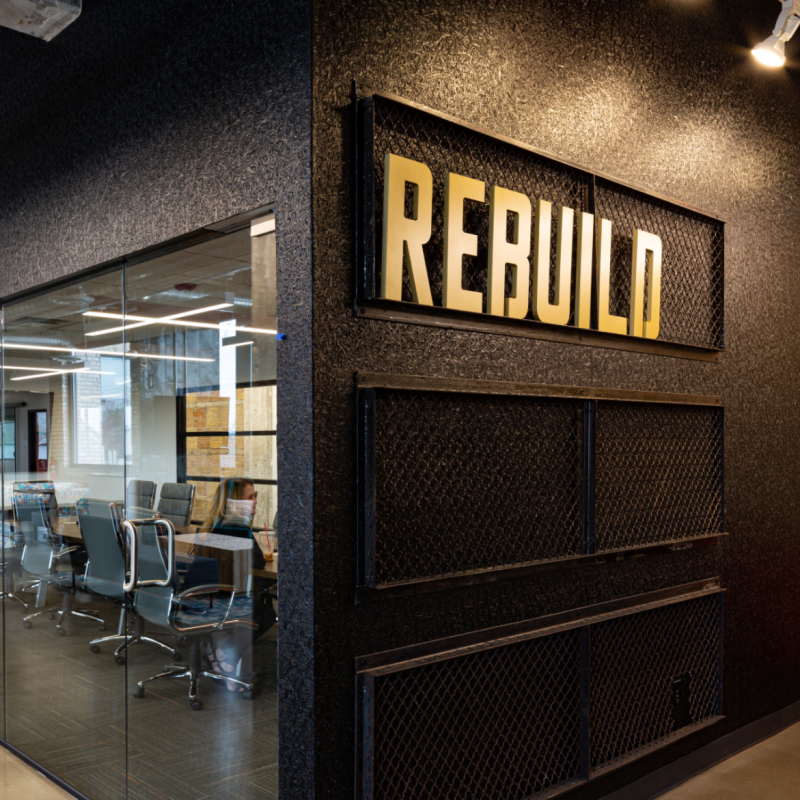 MCDC Helps Rebuild
Group's Vision
The 10,000 square-foot building on historic Grand Boulevard
Vision was never an issue for Gershonowicz. The problem was financing. Executing his vision would require a significant infusion of capital.
Answer a few questions about your business in as little as five minutes.
We Match You with Lenders
Receive an email with contact information of lenders who express interest in your loan.
Decide which lender best suits your needs by comparing rates, terms, fees, and more.
Submit loan applications! You're well on your way to securing a business loan!
SBA 504 Loan
Typically used for business expansion, the SBA 504 loan offers long-term, fixed-rate financing for the acquisition of fixed assets, such as real estate and equipment. To finance the loan, MCDC partners with a commercial lender to provide a second lien for up to 40% of the total project. The commercial lender funds 50% or more of the project, and the small business pays at least 10% in the form of a down payment.
504 loans are capped at $5 million, however total projects range from $250,000 to over $20 million.
SBA 7(a) Loan
Granted by a business lender and partially guaranteed by the federal government, SBA 7(a) loans are a great fit for business acquisitions. They require little or no down payment and offer tremendous flexibility. As long as the use of the funds relates to the business, the loan can be used for just about anything.
SBA 7(a) loans are capped at $5 million and will be administered by MCDC throughout the term of the loan.
When you need help getting a business loan in Michigan, call on the team at Michigan Certified Development Corporation. Whether you're looking to raise capital, purchase real estate, or fund another business expense, we can help by facilitating SBA funding for your Michigan business.
MCDC is not a lender, but we work alongside many qualified, experienced lenders in order to establish small business start-up loans in Michigan. Since 1982, we have worked to promote small businesses to help grow the economy here in Michigan. Businesses not only serve the public, but they also provide needed jobs to Michigan residents, infuse the state coffers with tax dollars, and improve the local standard of living.
Whether you have plans to acquire a business or expand the business you already have, MCDC can help you apply for Michigan SBA loans. We match you with an experienced lender who can assist you with getting an SBA 504 or SBA 7(a) loan for your business needs.
Some ways business owners use an SBA 504 loan is to buy machinery, equipment, furniture, buildings, or land. Additionally, you can use 504 loan money to construct a building. With an SBA 7(a) loan, you can also buy furniture, fixtures, and land as with an SBA 504, but you can also use the money to start or buy a business or refinance debt. When you apply for an SBA loan in Michigan, we'll help you decide which type of loan would better suit your purposes.
We operate seven offices across the state in an effort to serve all residents interested in buying, establishing, or expanding a small business in Michigan. The MCDC believes deeply in cultivating a culture of diversity, equality, and inclusion when working with those seeking SBA funding. The more people we can help with obtaining small business start-up loans in Michigan, the better off our state will be.
Over the last 5 years at MCDC:
The MCDC Impact
MCDC has been a leader in SBA lending in the great state of Michigan since 1982. Since 2014, we have financed almost $900 million projects and have partnered with many different companies. We are available in every county in Michigan! Check out our impact map to see where we have helped business owners with their stories.
Our Lenders
Michigan Certified Development Corporation (MCDC) is the leading provider of Michigan SBA loans. With projects in over 90% of Michigan counties and offices throughout the state of Michigan, it is easy to see why more bankers and business owners choose the MCDC to assist them in expanding their business.
Ready to Get Started for Free?